The Winners of Fabrics-store.com's 2012 Design Contest!

The Gold Prize winner is Amanda with 1168 votes!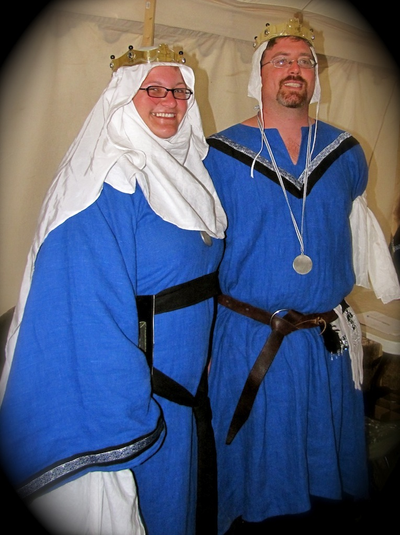 "Investiture clothing made for wonderful friends on their special day. Both are made from 6.0 oz ultramarine blue linen for the main body. I used 5.3 oz black linen for her belt and trim on his tunic and 3.5 oz white linen for her wimple and 5.3 oz white linen for the lining in her sleeves. They made this look so wonderful!"
Congratulations Amanda, your works really show off your unique creativity and talent!' You'll be able to sew plenty more inspirational linen designs with your $250 prize to spend at Fabrics-Store.com!
Shop for medium weight 100% linen IL019 here>>>
Silver Winners: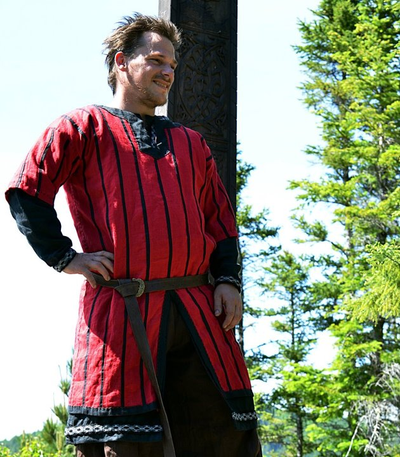 Vicky with 1003 votes:"Viking tunic made "‹"‹of several strips cut and assembled for an effect that is unusual."
Shop for medium weight 100% linen IL019 here>>>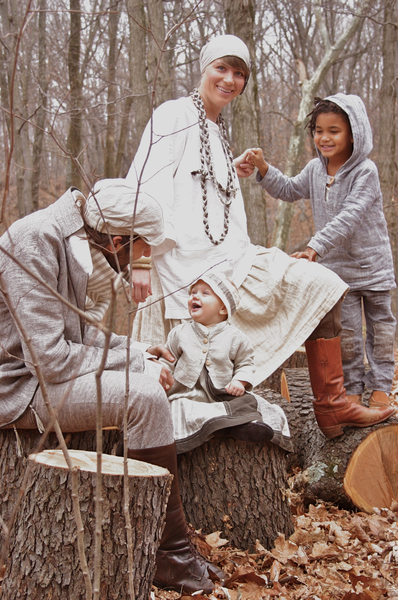 Tricia with 442 votes""MY LINEN-COVERED FAMILY. Every unique garment and accessory we are wearing is designed and constructed by us…from my husband's reversible jacket to my linen leggings, my son's yarn-dyed hoodie, my daughter's patchwork dress and everything in between. A mixture of weights and a pallet of neutral fabric-store.com linen was used to create all that you see."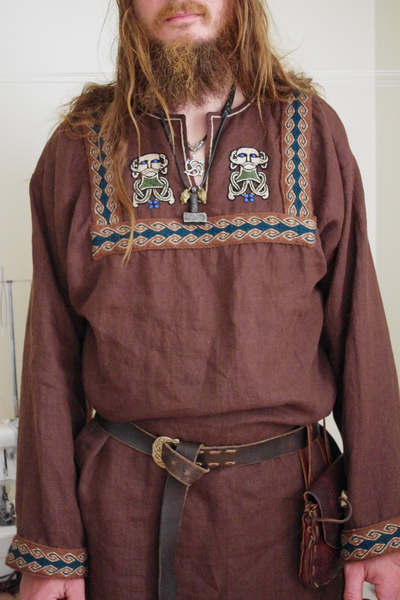 Vicky with 183 votes""Personalized brown linen viking Tunic, made for my boyfriend's birthday"
Bronze Winners: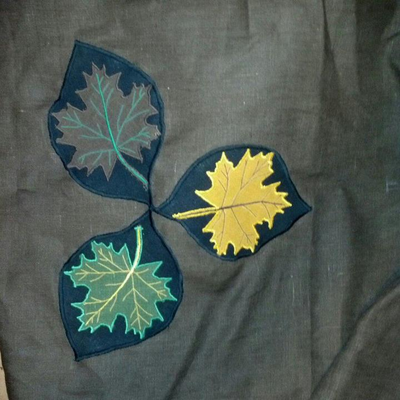 Kelrick with 155 votes""Fall leaf tabard design using all 4C22 linen and embroidery thread."
Shop for medium weight 100% linen IL019 here>>>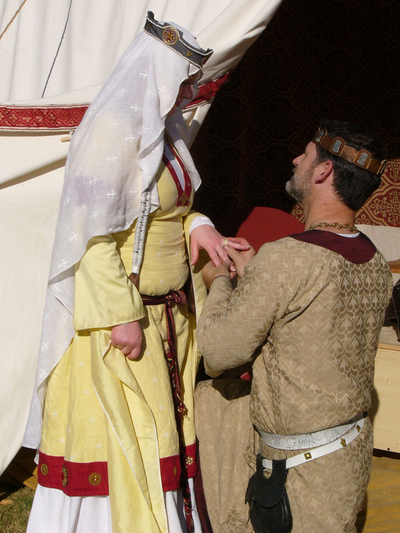 Bella with 147 votes
"12th century Bliaut. Veil is sheer linen embroidered with Fleur-de-Lys in linen thread. White under dress is linen. Body of Bliaut is yellow linen embroidered with white fleur-de-lys. Trim is red linen with appliques. Maunches are yellow silk. My husband of 22 years is proposing to me, and asking for the wedding we never had as we eloped. I said yes. "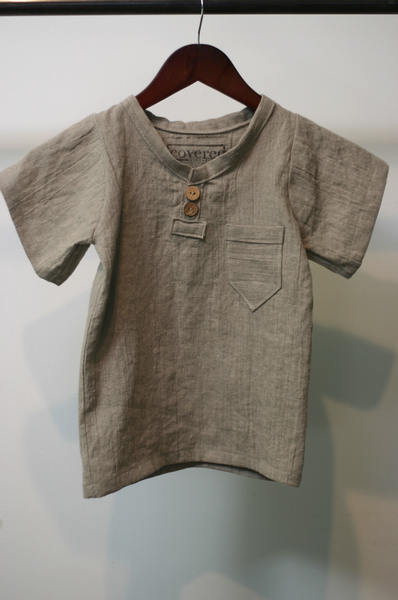 Aaron with 79 votes"KEEPIN' THE LITTLE BOY COOL WITH A LINEN POCKET V-NECK TEE made from 4C22 Natural with coconut buttons"
Shop for medium weight 100% linen IL019 here>>>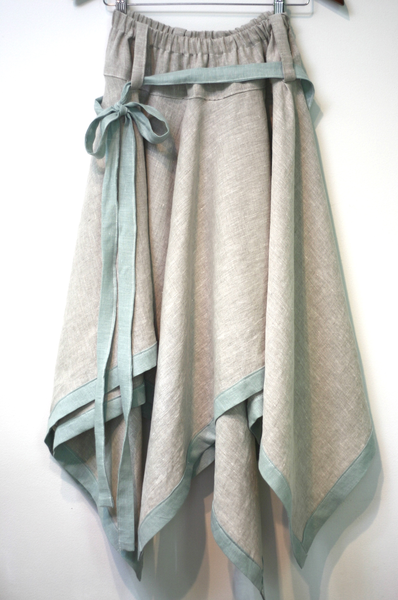 Aaron with 74 votes"ELEGANT AND CHIC MEADOW TRIMMED FLUTTER SKIRT. Made from IL19 mix natural with oversized belt loops and extra-long sash."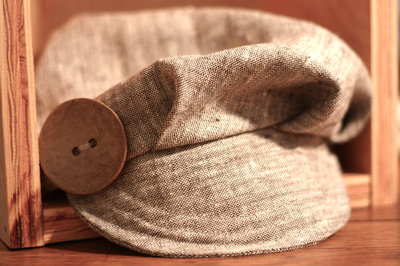 Aaron with 71 votes"BAGGY BILLED HEAD GEAR with over-sized coconut button. Made with IL055 Bortovka Yarn Dye."
Shop for medium weight 100% linen IL019 here>>>
Thank you to everyone who participated! We were overjoyed with the amount of designs that were eagerly submitted.
The variety of projects was absolutely amazing! Keep on designing and showing off your incredibly talent! We hope to have a contest on our
website soon so stay in touch!
Fabrics On Sale Right Now